Prepaid Friends Presents
DRIVIN N CRYIN with Purusa and The Lonesomes
Friday
August 14, 2020
8:30 pm
PDT
(Doors:

8:00 pm

)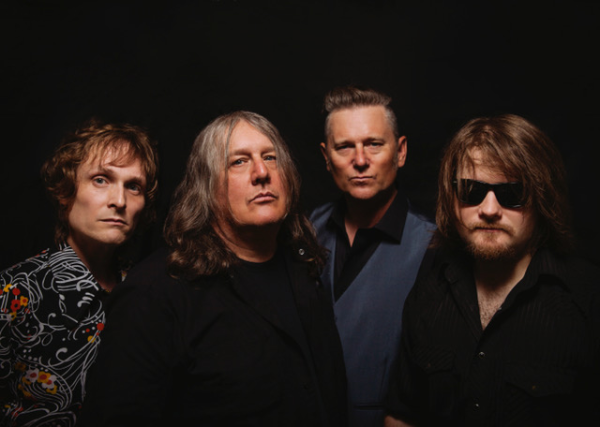 $20.00
Drivin N Cryin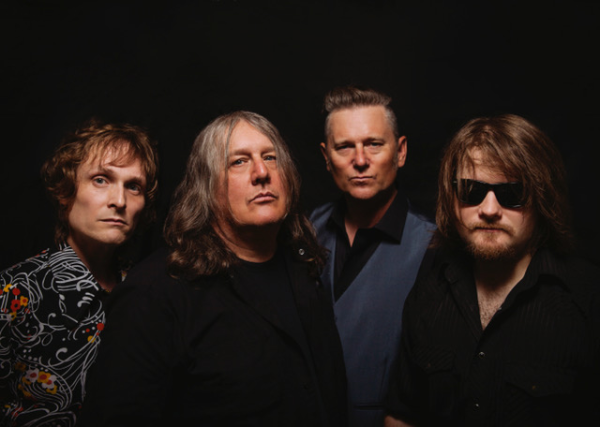 Celebrating their 35th Anniversary together, Atlanta-based folk rock act, Drivin N Cryin, have spent most of their career on tour. In October 1985 Drivin N Cryin played their first show at Atlanta's famed 688 Club. The band quickly gained attention for their blistering live shows, and amassed a rabid fanbase in the fertile soil of the late-1980s Southeast music scene.

Now, 35 years later, and after releasing four full length albums on Island Records and one on Geffen Records, founding members Kevn Kinney and Tim Nielsen find themselves enjoying a milestone anniversary for the band, having survived the pressures of fame, a shifting musical landscape, multiple lineup changes, and miles of back roads and highways to arrive here.

After a gold record, 9 full-length albums, and a handful of EPs to their credit, the band still refuses to rest. In 2019, the band celebrated the release of their 9th studio album, 'Live the Love Beautiful'. Produced by Nashville's, and former band member, Aaron Lee Tasjan, the album was released on Drivin N Cryin Records to much praise. Comfortable with their past and confident in their future, the band has an arsenal of songs, a full tank of gas, and no plans of stopping any time soon.
Purusa
Purusa is an indie rock band, originally formed in 1999 by lead singer Kris Kirkman and guitarist Zach Hinkelman. The band built their reputation over the next 4 years along the West Coast producing two top selling albums for Northwest Artists, and sharing bills with numerous established national performers such as Joe Bonamassa, Glen Phillips, Dada, Chris Whitley, Bernie Worrell and more.
A decade long breakup ended in 2014 with a reunion that inspired the release of the long shelved third album 'Repair' that included the single 'Breaking Down' which subsequently garnered enough airplay to chart at FMQB for 9 weeks peaking at #49 in March of 2016. In August 2016 the band released the EP 'Soundtrack' which generated some minor college radio airplay at 47 stations across the country and helped land a licensing deal.
In 2019 the band released a new full length full album 'Amnesia' which spawned two hit singles on Spotify with 'Julien' generating over 12K streams and 'Memory' over 30K in just over three months. The band has also shared the stage recently with Sponge, Sweet Water and 7Horse.
The Lonesomes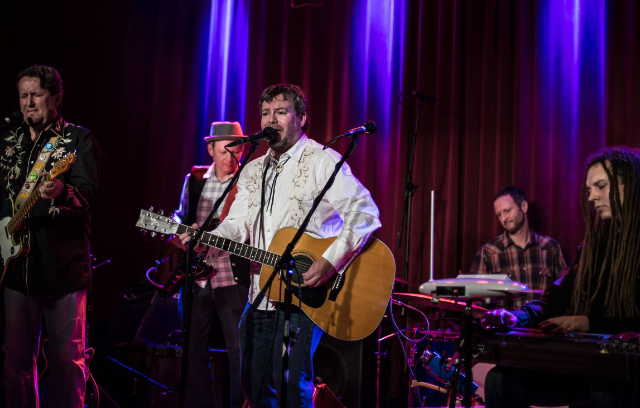 When you think about The Lonesomes, there's the feeling of the old West, not just in the band's name but in their sound and feel — something that put you in mind of tan chinos, boots with spurs and shots of rye at the local saloon. Their most recent full-length CD, "There's No Denying Josephine," contains shining elements of The Byrds (jangly 12-string guitars and a trumpet solo a la "So You Want To Re A Rock & Roll Star"), Tom Petty, Neil Young (the guitar solos), and the Allman Brothers (nice mix of Hammond and dual guitars) sprinkled tastefully throughout. It has the necessary punk-slash-honky-tonk charm to qualify as an alt-country gem. Since then, they've added more twang with B-bender guitar and steel but never stray far from their classic rock roots, establishing a well earned reputation as one of Portland's strongest Americana outfits.