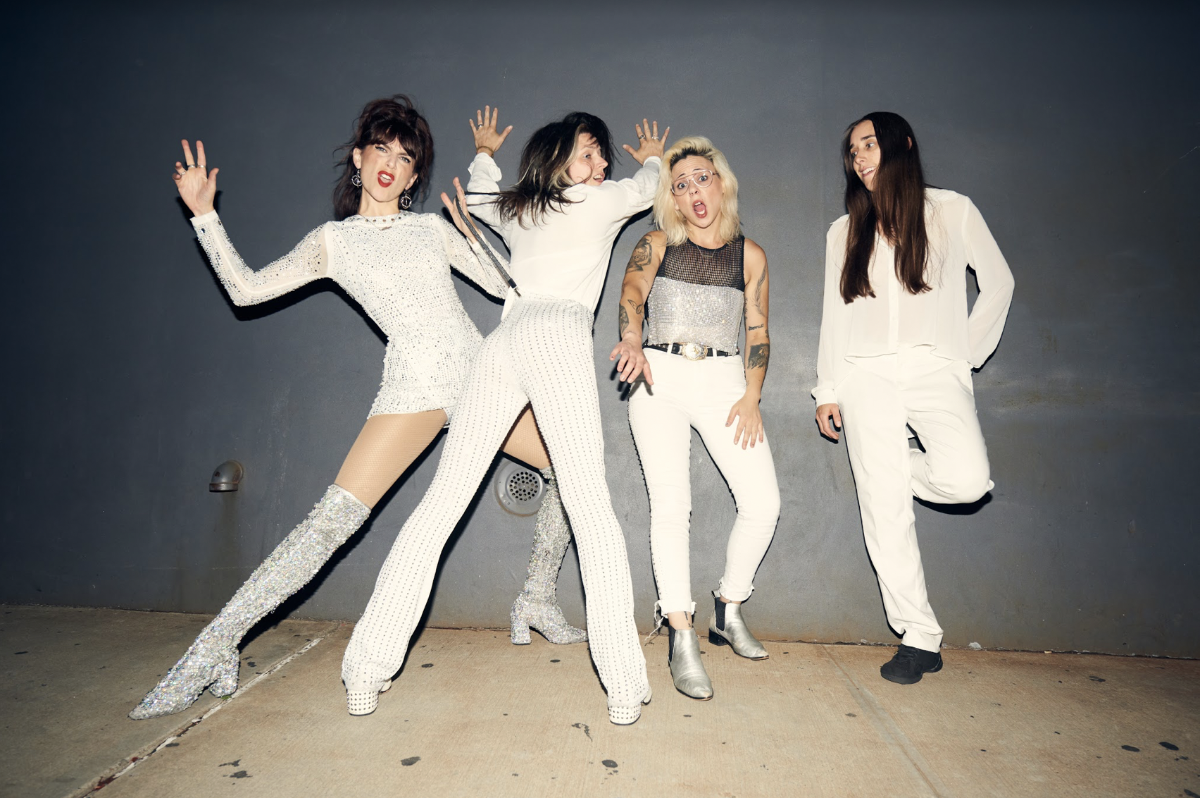 DANTE'S PRESENTS
Thunderpussy
with The Black Tones, The Crooked Looks
Dante's
350 West Burnside Street, Portland, OR
Fri
September 17, 2021
Doors:

8:00 pm

/
SHOW:
9:00 pm
PDT
Ages 21 and Up
$20.00
In the best interest of fans and staff, the Event Organizer will continue to monitor local COVID-19 trends and meet or exceed protocols mandated by local governments. By purchasing tickets to this event, unless prohibited by law, you agree to abide by the health and safety measures in effect at the time of the event, which may include, but not be limited to, wearing masks, providing proof of vaccination status and/or providing proof of negative COVID-19 test. Check back often for updates to your event as guidelines are subject to change.
Currently, we require that attendees provide either proof of vaccination or proof a negative covid test taken within 48 hours of the event. Digital copies of vaccination record or home test results are acceptable.

Refund requests must be made prior to the day of show.


***********************************************************************************************
Not only will Thunderpussy make you question your life choices, they will teach you life lessons like, "A hard man is good to find," and "Booty is in the eye of the beholder." This Seattle sex bomb will blow up in your face like a handful of napalm. Get ready for rock n roll's new diamond in the muff.
"The Seattle band are a revelation, if not quite a revolution." -The Guardian
"Thunderpussy is everything you want in rock — raw, spontaneous, bombastic, outrageous — and they've got the look, songs, musicianship and dynamic live show to take your breath away." – NPR Music
"If White Reaper is "The World's Best American Band," then Thunderpussy is undoubtedly the coolest." – NPR Music
"Seattle-based group Thunderpussy boast tunes just as brazen as their band name." – Billboard
"The four-member band is creating a musical sound that's all their own." – Refinery29
"This high energy band is here to rock your world." – Loudwire
"They're a force that will stick around…" – Baeble
The Black Tones
Seattle-based rock 'n' roll band, The Black Tones, welcome audiences into their musical family every time they take the stage. Whether sharing an evening with the group as it opens for Weezer, Death Cab for Cutie or Mavis Staples, or rocking a late night gig as the band headlines its own show (with mother and siblings in tow) at a prominent Emerald City venue, to know The Black Tones is to be a part of their extended sonic kin.
Founded by twin siblings, Eva and Cedric Walker, the band has grown from humble beginnings in their grandmother's basement to receiving accolades from outlets like KEXP, which named their debut LP, Cobain & Cornbread (recorded by the legendary Jack Endino), the #17 album of 2019; The Seattle Times, which dubbed the group one of the 15 Most Influential Artists of the past decade; and NPR, which named the band one of Seattle's 15 groups redefining the city.
But while these accomplishments are lofty, Eva and Cedric keep their feet firmly on the ground, maintaining warmth and humility. The Black Tones, which has already traversed the U.S. playing festivals in Nevada, Mississippi and Oregon, and boasts their own hate group-fighting 8-bit video game, will look to the new year with vigor, releasing a 7" on Pearl Jam guitarist Mike McCready's record label in March. Undoubtedly, the band will pop up on the soundtrack to a family reunion near you.
The Crooked Looks
Portland, OR based Rock band. New record releasing soon