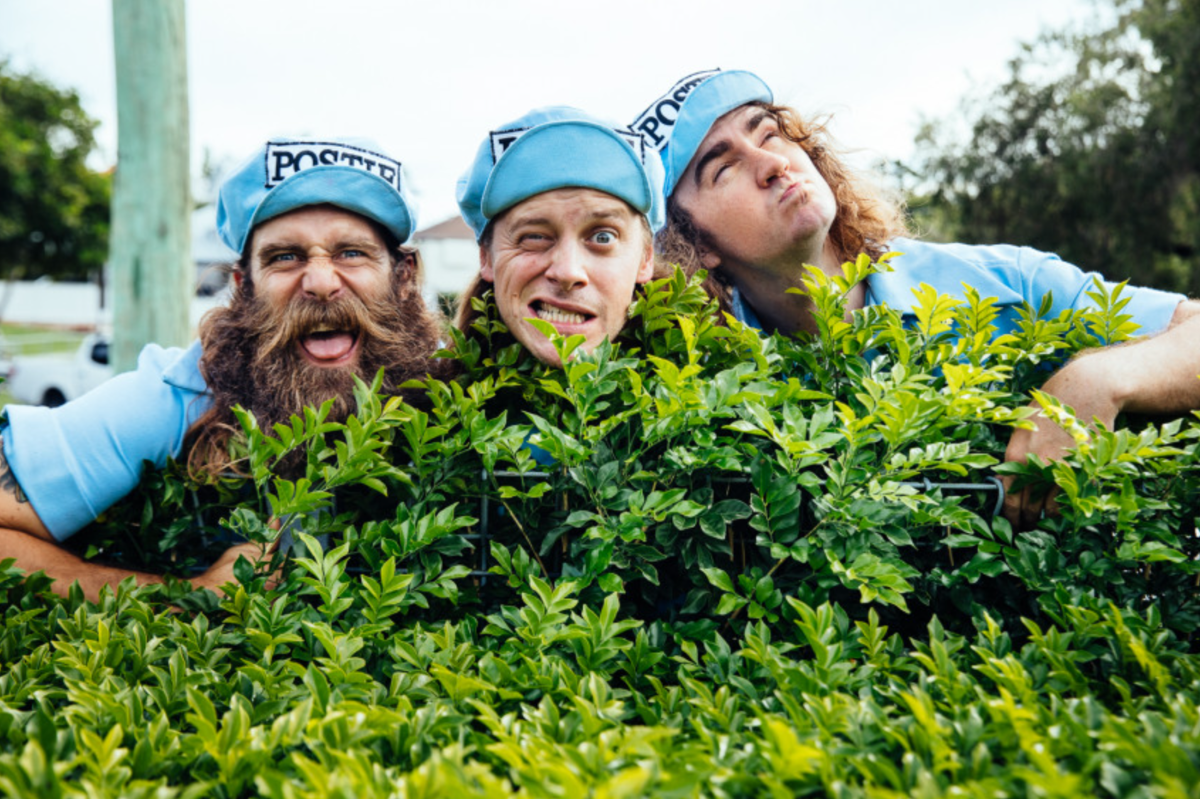 Kingbanana Presents
Dune Rats
with Chastity, Spooky Boys
Dante's
350 West Burnside Street, Portland, OR
Wed
February 8, 2023
Doors:

8:00 pm

/
SHOW:
8:30 pm
PST
Ages 21 and Up
$20.00
Four albums in, Dune Rats are still finding new ways to connect with the creative chaos that is at the core of their music.

The band, beloved for their carefree and no-holds-barred approach to rock music, have demonstrated time and time again that a formula for memorable music and longevity doesn't need to be overcomplicated. The secret to Dunies' success lay in the band's unshakeable dynamic and their unabashed love for music that just makes you feel good. With Real Rare Whale, Dune Rats take this simple formula and kick it up an extra few notches - the final output representing a new phase for the group; perhaps their most ambitious and cohesive collection of work to date.

Released two years on from 2020's Hurry Up And Wait, Dune Rats' new album may see the band at a new punk-saturated, pun-filled peak, but when it comes to its composition and underlying intentions, Real Rare Whale captures Danny Beus (guitar / vocals), BC Michaels (drums / vocals) and Brett Jansch (bass) in a reinvigorated, refocused creative zone. The melodies are strong, rhythms relentless; the way the group worked together over sessions under the production eye of Scott Horscroft on New South Wales' south coast resulted in, as BC describes, 'a bit more of a sophisticated album'. This doesn't mean Dune Rats have lost their edge or have grown soft with age: they're very much still about keeping that same energy fans have loved about them since Dune Rats first dropped back in 2014. It's just manifested in new and different ways.
"We're pretty honest dudes with each other," Danny says. "We've grown up, but we're pretty fortunate that we haven't grown apart. We're now twelve years in, but I feel like we're writingbetter tunes and finding that we're getting to the core of who we all are, even though we're still changing."eviewing Real Rare Whale with the release of singles including 'UP', 'What A Memorable Night' and 'Melted Into Two', Dunies were showing fans early on that the album had different vibes to it. Love songs could meet songs that leaned heavy into nostalgia for days gone by. Moments of introspection could be threaded through ratbag-favouring arrangements and not feel alien.

They still have the same energy, but they don't lean on gimmicks as much." BC says. "I don't think there's one swear word on this entire album, or any direct direct drug references, but it definitely still feels really fun. I didn't even realise that until the album was written. I guess that's part of growing older as well, it doesn't mean it has to get boring, but it doesn't mean it has to be cheap, either."