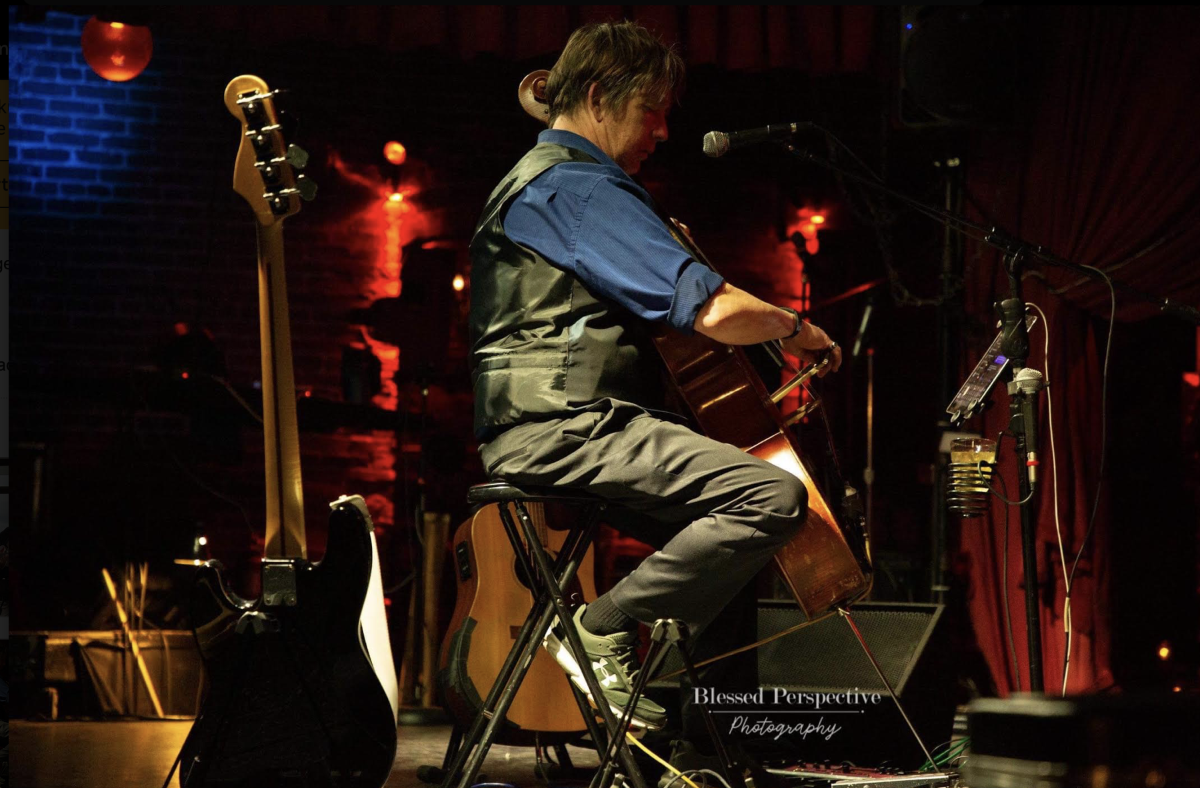 Cellotronik
with
Dante's
350 West Burnside Street, Portland, OR
Wed
March 22, 2023
SHOW:
4:00 pm
PDT
Ages 21 and Up
$0.00
NO TICKETS REQUIRED FOR ENTRY!

Skip vonKuske is the creative mind behind CELLOTRONIK, with his loop station and any combination of cello, mandolin, guitar, bass, voice, laptop, iPhone, and iPad Skip creates music that is unique and not-to-be-missed.

Skip is a long-time member in the highly acclaimed Portland Cello Project, Groovy Wallpaper, Circle of Filth.


Cellotronik
Oregon Arts Watch recently referred to cellist/multi-instrumentalist Skip vonKuske "one of Oregon's finest and most adventurous musicians." A co-founder of the Portland Cello Project, the genre defying cello ensemble, Skip continues to perform and collaborate with other artists. His solo project is "cellotronik", in which he incorporates a rich array of cello, guitar, mandolin, vocals, software instruments and live looping. The result is a unique blend of classical virtuosity, rocknroll heart, and folksy charm wrapped in a cloak of inspired originals, improvisations, and unexpected cover songs.