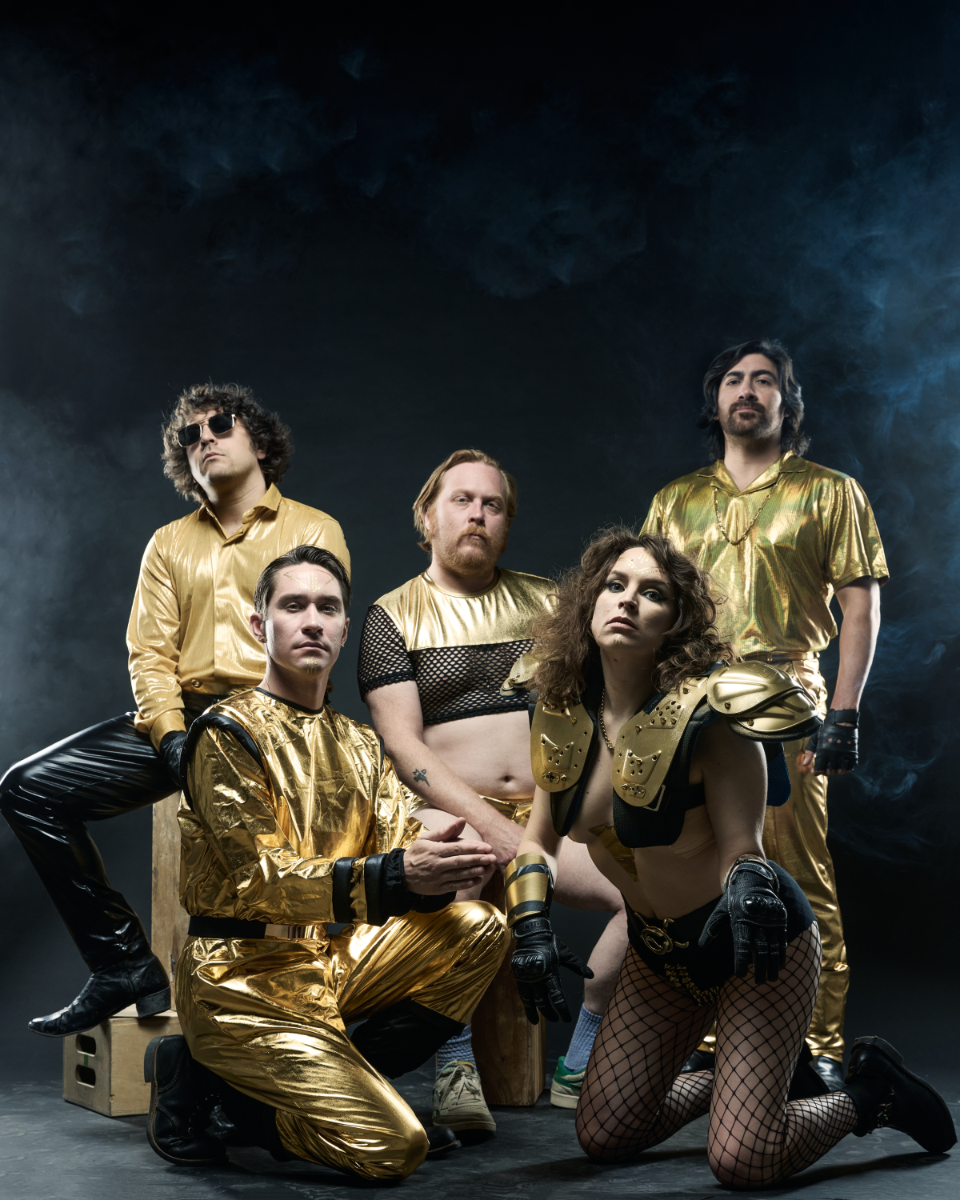 A Giant Dog
with Tsushimamire
Dante's
350 West Burnside Street, Portland, OR
Sat
November 11, 2023
Doors:

8:00 pm

/
SHOW:
9:00 pm
PST
Ages 21 and Up
$20.00
The moment the needle drops on Bite, the new A Giant Dog
record, one's conception of what an A Giant Dog record sounds
like bends like space and time around a starship running at
lightspeed.
The biggest point of departure is that Bite is a concept album,
concerning characters who find themselves moving in and
out of a virtual reality called Avalonia. You're thrown into it
quickly, as a calm, robotic voice says, "Welcome to Avalonia,
happiness awaits inside" over a crushing synth line that segues
into an opulent string arrangement.
"Welcome to Avalonia" sounds like the birth of a new world,
and sonically, it is. A Giant Dog's first album of original songs
since 2017's Toy, Bite finds the band—Sabrina Ellis, Andrew
Cashen, Danny Blanchard, Graham Low, and Andy Bauer—
at their peak as musicians, challenging themselves with more
complex arrangements and subject matter that forced them
out of their heads and into those of the characters who occupy
this supposed paradise.
"Within our previous albums, the subject matter, the lyrics
are all very personal, based on our experiences—self-centered,
even," Ellis explains. "In making this conceptual album, we
had to find ourselves within, or project ourselves into, the
principal characters. We developed them, got to know their
minds, emotions, and motivations, and then expressed those
in nine songs. The songs aren't demonstrative as in musical
theater. Instead, the songs are heated moments, internal
expressions that stand on their own."

Those heated moments are spurred by subjects that are as
thorny in virtual reality as they are in meatspace, as themes of
addiction, gender fluidity, living ethically in a capitalist society,
physical autonomy, avarice, grief, and consent bubble beneath
the promised happiness of Avalonia.
This is evident in songs like "Different Than," where Ellis sings,
"My body can't explain the things my mind don't comprehend"
as if societal gender pressure is squeezing its protagonist out
of their skin. Its chorus of "That's what makes me different
than him" is half-anthem, half-elegy, defiance in the face of
oppression.