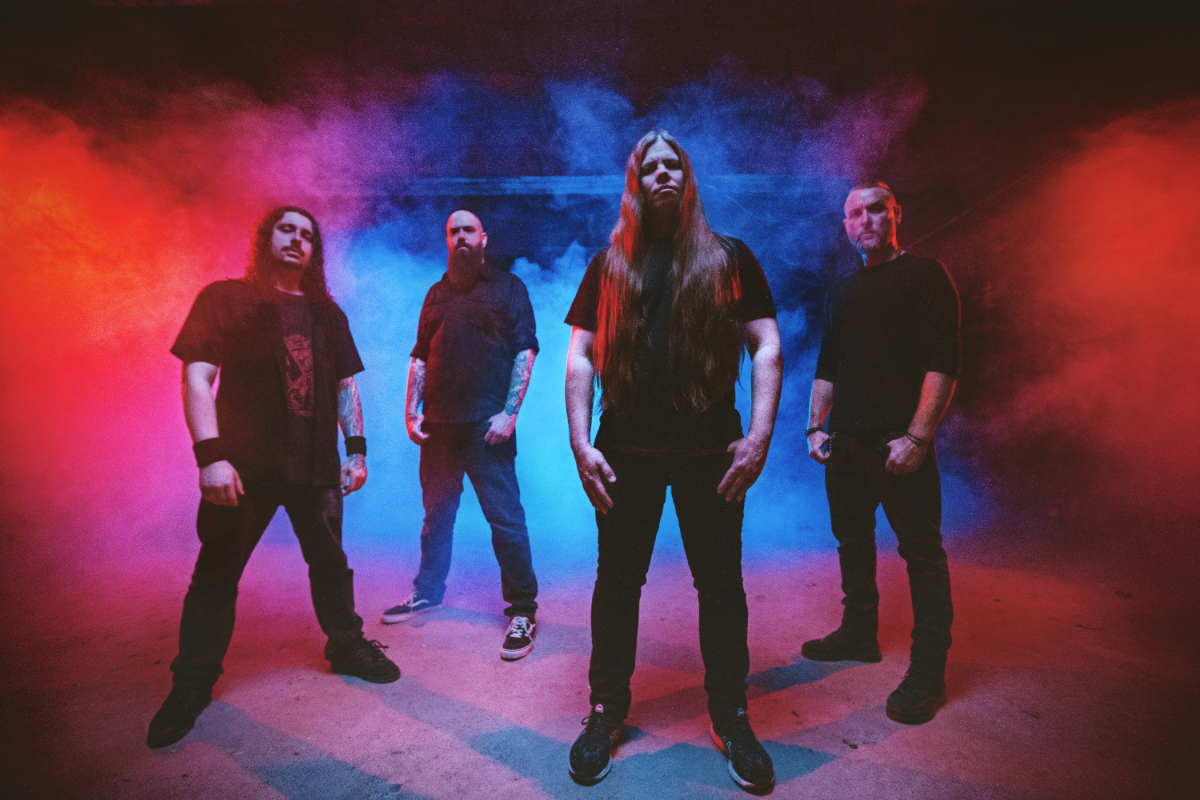 Kingbanana Presents
Cryptopsy
with
Dante's
350 West Burnside Street, Portland, OR
Sun
September 24, 2023
Doors:

5:00 pm

/
SHOW:
5:20 pm
PDT
Ages 21 and Up
$30.00
Death metal juggernaut Cryptopsy return to pummel our collective senses anew with their new album, As Gomorrah Burns. Their first for Nuclear Blast, the Montreal-based quartet—featuring founding member/drummer Flo Mounier, guitarist Christian Donaldson, vocalist Matt McGachy, and bassist Olivier "Oli" Pinard—advance their signature Northern power as they celebrate 30- plus years of extremity. The merciless blasts of "Lascivious Undivine" and "Flayed the Swine" offer Cryptopsy at their most intense and maniacal, while "In Abeyance" and "The Righteous Lost" groove savagely. As Gomorrah Burns underscores the animus of fan-favorite None So Vile
(1996) and the meticulous technicality of And Then You'll Beg (2000) with a strikingly sinister vibe.

Conceptually, As Gomorrah Burns pits the Biblical story of Sodom and Gomorrah against the modern-day Internet. McGachy's idea was to show how it's both the birthplace of invention and a cesspool of exploitation. The stories are based on real-life incidences—online stalkers, cults, misinformation, isolation, and intimidation—but ornamented deviously to enhance their potency. Cryptopsy commissioned Italian artist Paolo Girardi (Power Trip, Temple of Void) to complement the old-world lyrical themes. If Renaissance masters Hieronymus Bosch and El Greco were thrust into McGachy's modern mind, the stunning cover of As Gomorrah Burns would be the outcome.

As with The Unspoken King (2008) and the self-titled (2012), Cryptopsy enlisted their bandmate Donaldson to helm the production, mixing, and mastering of As Gomorrah Burns. Dom Grimard, of Ion Dissonance fame, also came into the production fold. McGachy says the time in the studio took much longer than anticipated, but with Donaldson directing and everyone finally in the same room again post-pandemic, Cryptopsy were able to capture newfound vigor (and velocity) on As Gomorrah Burns. Tracks such as "Godless Deceiver," "Ill Ender," and "Praise the Filth" demonstrate Donaldson's death metal mastery.

Aggressive to a fault yet thoughtful in its entirety, As Gomorrah Burns—with songs such as "In Abeyance," "Flayed the Swine," and "Lascivious Undivine"—pierces mundanity thoroughly and relentlessly. This is no-quarters death metal, the kind our bellicose world needed and only Cryptopsy could deliver.