NIGHT BEATS with Eyelids & The Savage Family Band
Saturday
April 6, 2019
9:00 pm
PDT
(Doors:

8:00 pm

)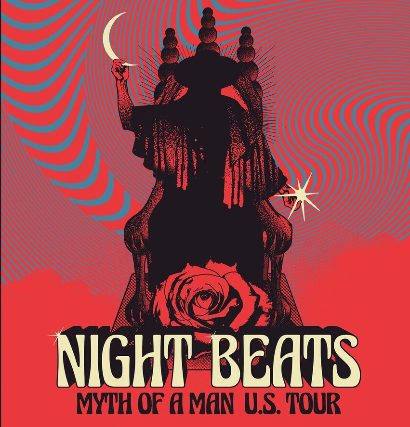 $15.00
Night Beats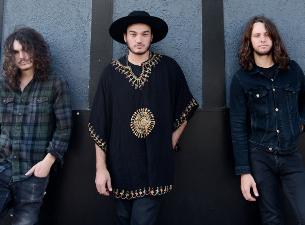 "Old cowboy culture is alive and well in Texas," says frontman Danny Lee Blackwell. "I grew up with Texan mythology all around us, so as a band its instilled in our blood. My Dad didn't wrangle steers but he did pick cotton when he was young. But then cities like Austin and Dallas, where we spent most of our time growing up, have a real sense of musical history that runs deep, so we feed off legacy that too."
From the Elevators and The Red Krayola on to pre-ZZ Top band The Moving Sidewalks, Butthole Surfers and The Black Angels – whose record label Reverb Appreciation Society have released Night Beats — and a clutch of other early cult bands besides (Bubble Puppy, Shiva's Headband and the Golden Dawn, anyone?), Texas has always been a prime breeding ground for such outlaw music. "The Elevators were one of the reasons I decided to become a singer and form the group," says Blackwell. "I loved their attempt to play R 'n' B music, but from a distinctly Texan approach. I'd say they have profoundly influenced the group, but it's now our job to take it to another level in a new age."
It took a cross-country relocation to instigate their formation. Night Beats were born when frontman Danny Lee Blackwell upped stick from Dallas to Seattle, Washington and was soon joined by childhood friend James Traeger. "James got me a copy of Ginsberg's Howl when I was around 15 and it changed everything," remembers Blackwell of his old friend. "We grew up together and once he moved up to Seattle we did everything together there too. I wanted to try out a different place, a new city, where no one knew my music and there wasn't anything remotely similar going on. Coming from Dallas, Austin seemed like the obvious choice but I needed something more. Seattle was at one time the home to people we love like Ray Charles, Jimi Hendrix and Quincy Jones so I didn't feel too disconnected."
The two existed initially as a guitar and drums duo, named in honour of Sam Cooke's 1963 album Night Beat, before fellow Jakob Bowden Dallas resident joined on bass after a stint in Austin. Filtering a collective love of pioneering artists as disparate as Buddy Holly, Fela Kuti, Etta James, James Brown and Leonard Cohen, Night Beats dropped a clutch of singles, split-singles, cassette release and two albums – their self-titled debut in 2011 followed by Sonic Bloom in 2013 – as well as featuring on all manner of compilation albums that document the cutting edge of the head-bending, modern counter-cultural US underground.
Night Beats hit the road too, touring extensively with Roky Erickson, The Zombies, The Jesus and Mary Chain, The Strange Boys, Black Lips, The Growlers and The Black Angels in North America, Europe, Israel, South Africa and Australia.
Recorded on old two-inch tape in Echo Park, Los Angeles at the home of producer Nic Jodoin and featuring co-production and guess bass playing from Robert Levon Been of Black Rebel Motorcycle Club, new album Who Sold My Generation goes beyond merely being a retreading of well-worn garage / R&B path. Instead it offers a contemporary take on the psychedelic experience, a heady set of hoodoo voodoo songs. Mordant and corrosive opener 'Celebration #1' sets the tone with its wailing guitar jams and Messiah-like monologue, while 'No Cops' makes like the imaginary soundtrack to an orgiastic party somewhere in the LA hills as the summer of love gave way to an era of greed and paranoia. 'Sunday Mourning' is the sound of blood dripping on the twitching remains of a generation's super ego and with a rockabilly strut, 'Egypt Berry' chases the White Rabbit down into a cosmic underworld while shaking its burning tail feathers
With new Who Sold My Generation, Night Beats have not only painted it black, they've torched the fucker and driven it off the cliff, crashing and burning into the arid canyon below.
In its afterglow only the lone howl of a solitary coyote remains.
Ben Myers. October 2015.
Eyelids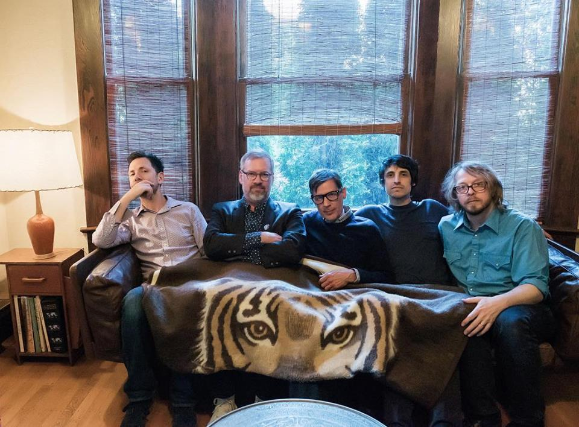 EYELIDS have a collective history of creating music for some of the most legendary indie songwriters. These longtime Portland, Oregon collaborators were not only the principal instrumentalists for Robert Pollard's post Guided By Voices band Boston Spaceships for over eight releases, but they have also worked with Stephen Malkmus, The Decemberists, Elliott Smith, Sam Coomes of Quasi, Black Prairie, Jason Lytle of Grandaddy, Loch Lomond, Damien Jurado and Peter Buck.
The Savage Family Band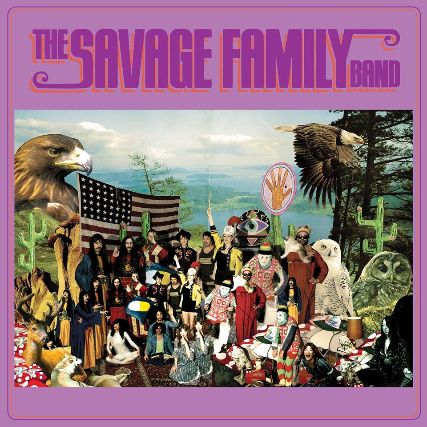 Cosmic American Music for the enjoyment and enlightenment of the masses. The Savage Family Band's sound stretches from folk to punk with a little country and a lot of rock'n'roll in between, sometimes evoking Lou Reed and other times Tom Petty but somehow always channeling the Ramones.